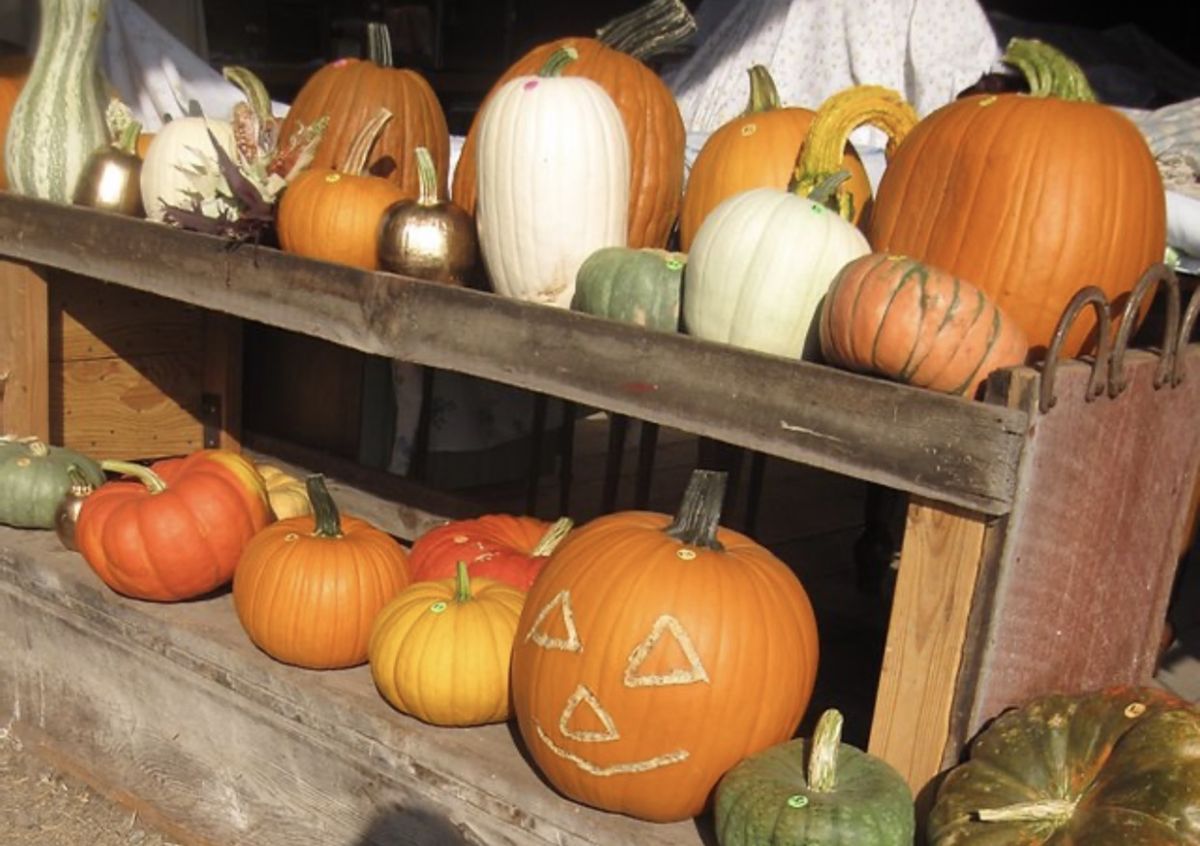 Colville Corn Maze and Pumpkin Patch – An 11-acre corn maze and three-acre pumpkin patch. Open daily through Oct. 31, 11 a.m.-7 p.m. on weekends, and 4 p.m. to dusk on weekdays. Maze tickets are $8 for children 13 and older and adults; $6 for children ages 5-12; free for children 4 and younger. Pumpkins vary in price from $1-$8. For details visit colvillecornmaze.com. 73 Oakshot Road, Colville. (509) 684-6751.
Community Center Estate Sale – High quality treasures and bargain prices benefitting the Southside Community Center. Every Saturday through Oct. 31, 10 a.m-2 p.m. Masks and social distancing required and temperatures taken. Southside Senior and Community Center, 3151 E. 27th Ave. Free. (509) 535-0803.
Fear in the Headlights – A drive-thru haunted house every Thursday, Friday and Saturday in October, 7-11 p.m. Purchase tickets at sparkysfunhouse.com. 5978 Highway 291, Nine Mile Falls. $5/online; $7/door.
Sparky's Funhouse – Family-friendly and COVID-19 compliant funhouse. Open 7-11 p.m. Thursdays, Fridays and Saturdays through October, with a special event on Oct. 31. Purchase tickets at sparkysfunhouse.com or at the door. Sparky's Funhouse, 1609 E. Desmet Ave. $5/online; $7/door. (702) 509-7277.
Drive-In Movie Nights – SaturdayOct. 10: "Casper," directed by Brad Silberling. Rated PG. 100 minutes; "Ghostbusters," directed by Ivan Reitman. Rated PG. 105 minutes. Oct. 17: "Halloweentown," directed by Duwayne Dunham. Rated TV-G. 84 minutes; "Psycho, "directed by Alfred Hitchcock. Rated R. 109 minutes. Oct. 24: "Hocus Pocus, "directed by Kenny Ortega. Rated PG. 96 minutes; "Halloween," directed by David Gordon Green. Rated R. 106 minutes. Visit bit.ly/3kXEaLE for start times and to purchase tickets. HUB Sports Center, 19619 E. Cataldo Ave., Liberty Lake. $20/car. (509) 927-0602.
MultiCare Rockwood Flu Clinics – In addition to offering flu shots during regular hours, the flu clinics will provide current MultiCare Rockwood patients Saturday appointments on the following dates at several locations. Nov. 7, 8 a.m-3 p.m., Quail Run, 2214 E. 29th Ave.; Nov. 7, 8 a.m.-2 p.m., Spokane Valley Primary Care, 1215 N. McDonald Road, Spokane Valley; SaturdayOct. 10 and Oct. 24, 8 a.m.-2 p.m., Medical Lake, 725 N. Stanley St., Suite D., Medical Lake; SaturdayOct. 10 and Nov. 14, 8 a.m.-2 p.m., Main Clinic for pediatric patients, 400 E. Fifth Ave. To make an appointment, call (509) 233-5102.
Fill the Bus – Community Library Network's Discovery Bus and Jerome Green's Magic Bus will be present to collect donations of nonperishable food items and snack, new and gently used sleeping bags, blankets, coats gloves, socks, caps, toothpaste and hygiene kits. The event will also pay tribute to the commercial driver transportation industry and law enforcement motor carrier safety awareness program "Highway Heroes." Live music will feature classic hits of soul, folk, country and rock. Saturday, 10 a.m.-3 p.m. and Sunday, noon-5 p.m. Riverbend Place, 4005 W. Riverbend Ave., Post Falls.
Reforest Spokane Day – Hosted by the Lands Council in partnership with Avista. Plant trees in small groups and make a difference while staying safe. Saturday, 9 a.m.-2 p.m. Marshall Creek, 17607 S. Short Road, Cheney. (509) 209-2407.
Take-Out Apple Dumplings – Pick up apple dumplings Saturdays through Oct. 17 from 10 a.m.-4 p.m. and Sundays through Oct 18 from noon-4 p.m. Greenbluff Community United Methodist Church, 9908 E. Green Bluff Road, Colbert. $5/dumpling. (509) 979-2607.
Hoedown for HOPE: Online Fundraiser – Benefitting Spokane Hearing Oral Program of Excellence (HOPE), an organization that supports local children who are deaf or hard of hearing. Hear HOPE's Impact story and enjoy a live online auction and paddle raise. An online silent auction is also available through Saturday, 4:55 p.m. Visit spokanehope.org to register and learn more. Saturday, 5 p.m.
Ramen Fest – Traditional Japanese ramen for $10, as well as butter mochi desserts for $5. Ramen options include chicken or tofu. Take-out only. Proceeds will help replace the temple's leaking roof. Visit spokanebuddhisttemple.org for more information. Sunday, 11 a.m.-3 p.m. Spokane Buddhist Temple, 927 S. Perry St. (509) 534-7954.
Virtual History Happy Hour: Hispanic Heritage Month – Panelists J.J. Saldaña (Community Resource Development Specialist, Idaho Commission on Hispanic Affairs), Susie Rios ( Statewide Outreach Director, Idaho Women's Business Center) and Maricela Rios (Joy Ignitor and Motivational Coach, Las Manas Podcast) will discuss the history, culture, and contributions, past and present, of Hispanic and Latino Idahoans. Alison Espindola (Event and Rentals Coordinator, Idaho State Museum) will moderate. Submit questions prior to the event to [email protected] or submit them live during the event in Zoom. Get a beverage for the event from Bitner Vineyard, which helps fund scholarships for Hispanic and Latinx students at the College of Idaho (learn more at .bitnervineyards.com/vineyards). Visit history.idaho.gov/events-programs to register. Wednesday, 5:30-6 p.m. Free. (208) 780-5182.
Northwest Passages Book Club: Anne Helen Petersen – Anne Helen Petersen discusses her new book, "Can't Even: How Millennials Became the Burnout Generation." No purchase needed. Visit spokesman.com/bookclub/livestream at the time of the event to stream live. Wednesday, 7 p.m. Free. (509) 459-5400.
Flight of Heroes Virtual Event – Historic Flight Foundation's annual gala will be completely virtual this year hosted by KXLY's Mark Peterson as the master of ceremonies. Live period music from Swing Set begins at 7:30 p.m. with a big band ensemble accompanied by professional ballroom dancers. A ballroom dance lesson will be offered that you and a partner can enjoy from home. Silent and live auction opportunities are available featuring seven excursions in Historic Flight Foundation aircraft. Dinner is available for curbside pickup at Historic Flight Foundation, 5829 E. Rutter Ave., 10 a.m.-4 p.m. on the day of the event. The gourmet dinner boxes for four are provided by Beacon Hill Catering and include a bottle of wine. Visit historicflight.ejoinme.org/flightofheroes for registration and information. Thursday. $150. (509) 535-6000.
Trivia Night – A live 20-question game hosted by librarian Sarah Phelan-Blamires, streamed at facebook.com/WhitmanCountyLibrary. Contact Sarah Phelan-Blamires at the Colfax Library by calling (509) 397-4366 or emailing [email protected] for questions or to suggest a trivia category. Thursday, 5:30 p.m.
Virtual Archaeology Lecture – Alyson Roy of the University of Idaho presents " Crisis and Competition: Roman Victory Imagery in Cisalpine and Transalpine Gaul, 125-45 BCE." Through an analysis of coins, inscriptions, and architectural reliefs, examine the influence of the Gallic provinces on Roman conquest imagery, focusing particularly on the competing visual narratives of Roman generals in search of Gallic triumphs. Sponsored by the Spokane Society of the Archaeological Institute of America. Visit facebook.com/AIASpokaneSociety for the Zoom meeting link and additional details. Thursday, 6:30 p.m. Free.
"Hindsight" Online Streaming – This production is an artistic response to the events and experiences of 2020, directed by Andy Christensen. Watch a virtual performance of song, dance and stories. For details call (509) 777-4374 and follow Whitworth Theatre on Facebook and Instagram. The livestream is available Oct. 16, 17, 23 and 24, 7:30 p.m.; Oct. 18 and 25, 2 p.m. $15/individual viewer; $25/multiple viewer; $3/individual Whitworth student.
Whodunit Costume Ball Mystery – Solve puzzles to solve the mystery of the ball. Costumes are encouraged. For children in grades 6-12. Registration required to receive login information. Visit scld.evanced.info/signup/calendar for more information. Oct. 16, 7-8:30 p.m. Presented by Spokane County Library District. Free.