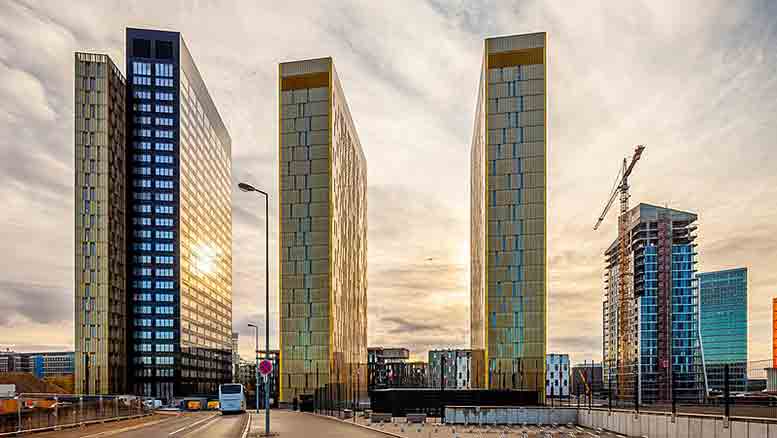 The European Union Court of Justice (ECJ) has ruled that CBD cannot be regarded as narcotic, and that CBD products should enjoy the same free movement of goods between and among member states as other legal products.
The ruling, which bodes well for Europe's CBD sector, grew from a case that was appealed to the ECJ via French courts to challenge France's ban on CBD.
Specifically, the Court ruled that:
Extract from flowers is not considered to be a narcotic in the 1961 United Nations Single Convention on Narcotic Drugs.
A member state may not prohibit the marketing of CBD legally produced in another member state when it is extracted from the cannabis sativa plant including flowers.
Strict French laws
French hemp laws, considered some of the strictest within the EU, disallow marketing of CBD products, and limit hemp production to only fiber and seeds; whole-plant processing is not allowed, making it impossible to extract CBD, which is concentrated in the plant's flowers.
European CBD interests have pointed to the case from France as an example of the problems inherent when EU laws are not clear, as is the case with CBD. Unclear EU rules on CBD have continually caused confusion among law enforcement officials in member states. Raids and shutdowns have hit hemp shops all over Europe, usually as a result of differing attitudes toward CBD by local law and health officials.
The ECJ ruling could have a major impact on a critical upcoming vote in the EU's European Commission. The Commission in August issued a surprising "preliminary conclusion" that the non-medical natural hemp extracts made from hemp flowers – frequently present in hemp food, food supplements and cosmetics – should be considered narcotics in the EU. If the EC's "preliminary decision" becomes permanent across the EU, it will throw the sectors that use CBD, the leading hemp extract, into chaos, stakeholders have said.
Origins of the case
The case before the European Court of Justice arose out of an appeal by two men who were arrested for selling CBD vape products made in Czech Republic on the French market.
Sébastien Béguerie and Antonin Cohen were prosecuted for marketing their Kanavape-branded CBD vaping products in France. Béguerie and Cohen were convicted under France's national narcotics laws and handed 18-month suspended prison sentences plus fines of €10,000.
"In today's judgment, the Court finds that EU law, in particular the provisions on the free movement of goods, precludes national legislation such as that at issue," the ECJ said in a press statement after the ruling was handed down. "
'Contrary to the spirit'
The Court further noted "that, to define the terms 'drug' or 'narcotic drug', EU law makes reference inter alia to two United Nations conventions: the Convention on Psychotropic Substances and the Single Convention on Narcotic Drugs.
"CBD, however, is not mentioned in the former and, while it is true that a literal interpretation of the latter might lead to its being classified as a drug, in so far as it is a cannabis extract, such an interpretation would be contrary to the general spirit of that convention and to its objective of protecting 'the health and welfare of mankind'," the court said.
"Finally, the ECJ ruled that "according to the current state of scientific knowledge, . . . unlike (THC), another hemp cannabinoid, the CBD at issue does not appear to have any psychotropic effect or any harmful effect on human health," the Court concluded.
Prove it!
If France intends to keep its CBD ban in place, the Court said, it "must assess available scientific data in order to make sure that the real risk to public health alleged does not appear to be based on purely hypothetical considerations.
"A decision to prohibit the marketing of CBD, which indeed constitutes the most restrictive obstacle to trade in products lawfully manufactured and marketed in other Member States, can be adopted only if that risk appears sufficiently established."
In their ruling, the five ECJ judges followed an opinion from Advocate General Evgeni Tanchev's that challenged France's ban on CBD sales. While French authorities in the original case cited a "precautionary principle" aimed at protecting consumers as the basis for the original Kanavape sanction, Tanchev said the French government had not clearly identified any harmful effects from the use of CBD oil in e-cigarettes.
What effect on EC decision?
It was later in a separate development last August that the European Commission issued a surprising "preliminary conclusion" that non-medical natural hemp extracts should be considered narcotics. Hemp stakeholders are fighting back ahead of an expected final decision later this year.
European CBD players are also concerned about what the European Commission will recommend to the 12 EU member states that will vote on cannabis and medical CBD issues at a critical meeting of the United Nations Commission on Narcotic Drugs (CND) Dec. 2, 2020 in Vienna.