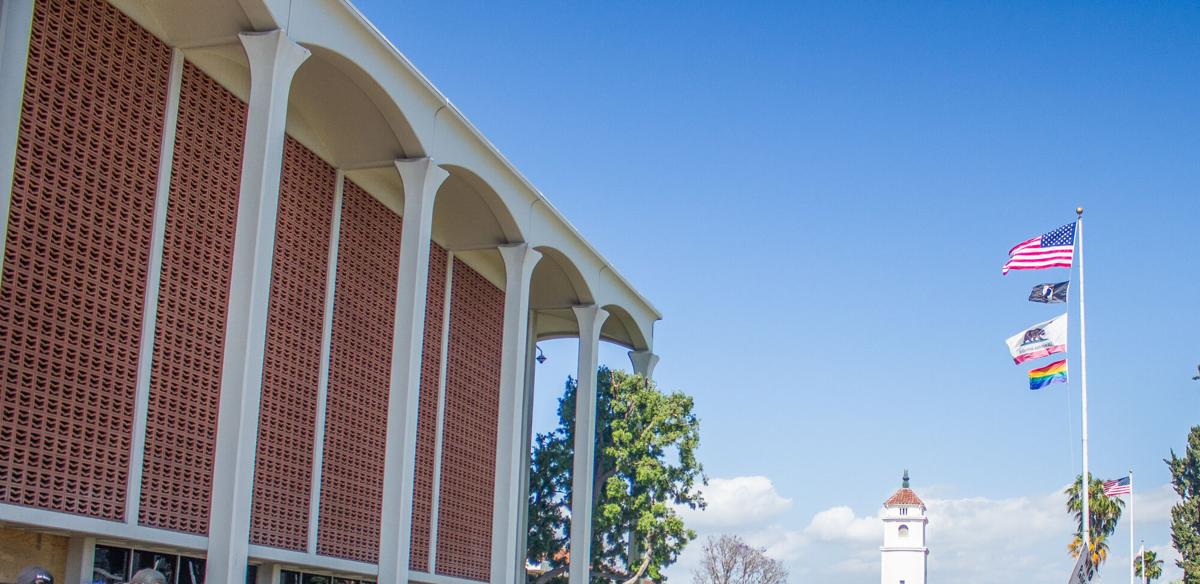 After over an hour and a half of public comment, the Fullerton City Council passed an ordinance on Tuesday night officially allowing marijuana dispensaries to open in the city.
In a narrow 3-2 vote, the council approved five retail dispensaries — meaning they would have storefront access to customers — and allowed delivery service throughout the city.
Fullerton is the second city in Orange County, Santa Ana being the first, to approve retail dispensaries. Residents from Costa Mesa and La Habra overwhelmingly approved cannabis sales in the Election Day ballot initiatives, winning nearly two-thirds of the vote in both cases.
The ordinance was originally approved back at the beginning of October with the same council members voting 3-2, but at the council's second meeting that month they voted to table the discussion after concerns were raised regarding the lack of a buffer zone around dispensaries.
Councilwoman Jan Flory, who will end her term in January, said during her 14 years on the council she's never seen an ordinance turned down on its second reading.
Ultimately, the city council allowed dispensaries to move forward without a buffer zone, with plans to come back and add it as an amendment in the near future.
Councilman Jesus Silva was one of the main voices raising concerns about the buffer zone, saying that while he agreed with the idea, it would force most of the shops to be pushed into south Fullerton instead of the densely residential north.
Councilman Bruce Whitaker and Mayor Jennifer Fitzgerald both voted against the ordinance, echoing resident complaints and expressing concerns about the lack of a buffer zone between dispensaries and residential areas.
"I'm fine being the pearl wearing Karen of the evening and standing up for what I see as the family values of Fullerton," Fitzgerald said.
Fitzgerald expressed concern over the lack of notices for residents who could potentially live near a dispensary. She said she understands California citizens voted to pass Proposition 64, the Control, Regulate and Tax Adult Use of Marijuana Act, but said they did not know one could be next to their home.
The majority of public comments were against the ordinance, with some threatening to begin a recall campaign. Even with commenters limited to one minute apiece, commenters went past the time limit, asking the council not to approve the measure, with many saying that by making it legal the council was increasing access to underage users.
Councilman Ahmad Zahra noted that he is not ignoring community responses despite having an unpopular opinion. He said he wants to create laws that regulate dispensaries as opposed to having a lawless black market.
"This is not about morality or immorality. This is about as a government do we provide laws to regulate this substance that we know is legal in the state and is being consumed and sold in our city already," Zahra said.
Flory discussed a previous conversation with Santa Ana Councilman Vicente Sarmiento, who said their council did not approve their ordinance to approve legal marijuana dispensaries for revenue purposes but rather to remove dangerous activity caused by the illegal ones.
Sarmiento won the race for Santa Ana mayor earlier this month, and said the city could start looking into allowing marijuana breeders to set up shop in the city soon.
Flory said the revenue from legal dispensaries was split three ways into law enforcement, a general fund and youth education surrounding cannabis use.
"It's my belief that if we are to pass this this evening that it would be a good idea to probably do something to amend the ordinance as soon as possible to create a barrier between residential property and a retail dispensary," Flory said.
Whitaker, who won his reelection campaign last week, said he could not in good conscience support passing the measure after hearing from so many residents that stood against it, encouraging the rest of the council to remember they serve an entire city.