[embedded content]
The cast of Weed Talk NEWs covers the marijuana industry in 15 minutes or less!
What is new this week in the marijuana industry, both here and abroad? The cast of Pro Cannabis Media's Weed Talk NEWS breaks down this week's cannabis industry news. Jimmy Young of Pro Cannabis Media hosts a lively news show with Curt Dalton of Cannabis.net, Deb Borchardt of The Green Market Report, Solomon Israel of MJ BIZ Daily, Ry Russell of the Knot, and Phil Adams of Vote Pro Pot Podcast.
This week the cast looks at post-election issues, such as why the House is brining the MORE ACT for a floor vote in just a few weeks. Why would the Democrats bring a vote to a weed act they know will not pass the Senate? We discuss! Deb Borchardt also brings the heat in her Wall Street Weed report, discussing the post-election rebound for marijuana stocks. When it comes to the legalization scene in Washington DC, the guys at Vote Pro Pot Podcast have you covered.
Do you have a great news idea or want to be part of the show? There is also a Pro Cannabis Media interview series as well, called Weed Talk LIVE. Send your ideas or questions to [email protected] and tell us about the weed new in your state!
To see previous episodes, click on the links to videos at the bottom of this page. To watch this week's episode just click on the YouTube video at the top of the page or right here!
[embedded content]
WATCH OTHER EPISODES, WATCH MORE…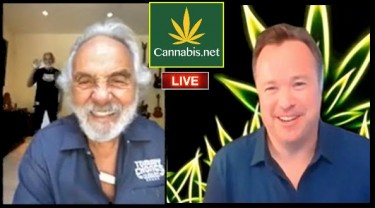 TOMMY CHONG TALKS WEED, TRUMP, AND RELIGION, READ THIS!
OR..
CANNABIS BUSINESS NEWS – WEED OUR LIPS, CLICK HERE!